Teaching the last few months during this epic Covid-19 pandemic has literally been every emotion: overwhelming and boring; scary and joyful; exciting and discouraging, stressful and relaxing. Let's start with the positives and work towards the challenges.
I absolutely love my school!!! Woo! Teaching Visual Arts at ConneXions is my dream placement and I am so incredibly grateful for this position. The Arts Team that I work with are amazing, talented, driven, thorough, great communicators, kind, and funny as hell! My administration is supportive, fun, and so kind. In September, they rolled up to my apartment in a huge school bus and the team of them came through and dropped off ConneXions swag and free lunch as a welcome celebration. My students are awesome – I have loved getting to know each of them with their individual awesomeness, talents, and quirks.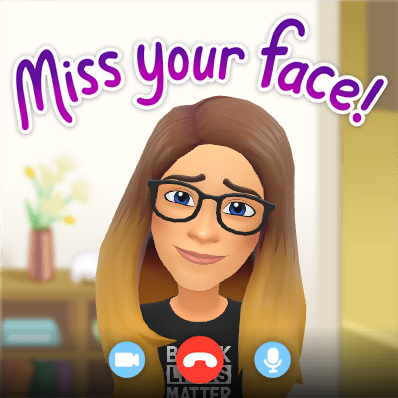 The tough part is that I haven't met any of these people in person! It's so surreal. Although I daily remind students to turn on their video cameras and even make it part of their participation grade, there are still some students who I have never seen their face. That part is hard. I have a better connection with the students I can see that those that I can't see. I learn from my students and they teach me how to be a better teacher. Not seeing their face and body language is definitely a detriment.
Another interesting effect of this quarantine has effected my teaching. Plus side: my bitmoji game is on point!!! I spend a lot of time on the visuals to my lessons to make them funny and personable so the students feel connected to me as a teacher. But also the lessons that I create take into account the fact that many of my students don't have access to art supplies or materials.
Based on that, we've been doing a lot of drawing assignments, like still-lifes, abstract line drawings, zines, self-portraits, and photo grid drawings, but also work like mural/street art designs, digital and handmade collages, and even sewing face masks with my High Schoolers! Some of the work that has emerged from this challenging time is incredible – students, families, and teachers can be incredibly resourceful when needed.
However, a lot of students are also getting stuck and are failing behind. Many of my students aren't showing up to class, even when I call, text, and email the families. There are so many reasons why they may miss class: being sick / having Covid, lack of wifi, over-sleeping, depression / mental health issues, homelessness, lack of motivation. Being on zoom all day is difficult. Many of their parents work multiple jobs and can't babysit them while their student is supposed to be on the computer in school. When students don't show up to school, and don't turn in their artwork, they can't pass the class, whether it's Visual Art or Math. Absenteeism is a huge issue. I have spoken with multiple teacher friends in other subject areas, even in other states like California and North Carolina, and their classes are experiencing the same thing. It's really discouraging because I can only do so much. What challenges are you facing with your job due to the pandemic?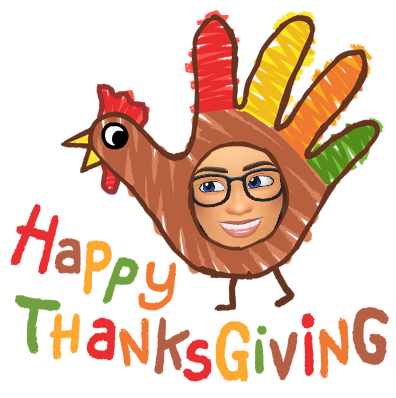 I'm sharing my recent adventures is because it's Thanksgiving break! I am grateful for my students, my family, my friends, my practice of meditation, the food on my table, the roof over my head, and my job teaching art.
One social emotional learning (SEL) warm-up I frequently do with my students is to practice gratitude. It doesn't just have to be on one day. It can be a powerful daily practice. What are you grateful for? Comment below. Thanks for reading!